Veteran Services: Where To Start
There are many benefits for which veterans, service members, and their families may be eligible. The process of identifying, understanding and accessing support can be somewhat confusing and overwhelming.  
You can call 2-1-1 to speak to an Information and Referral Specialists or start with either the state or federal Department of Veterans Affairs. 
این Maryland Department of Veterans Affairs has local Service Officers who can help veterans and eligible dependents get benefits. Find an office near you. 
To speak with someone in the Service Program, call 800-446-4926, ext. 6450. 
The U.S. Department of Veterans Affairs (VA) offers a one-stop-shop to manage your VA benefits and health care. You can get more information on housing assistance, burials and memorials, family member benefits, education and training, disability information and records.  
In many cases, when seeking information on federal VA benefits, it is best to contact the local Benefits Office, which will provide screening and assistance to get connected with the programs for which you are eligible. Find a local office near you or call 1-800-827-1000. 
You can also get help with housing, mental health, substance misuse, job training and employment at Shepphard Pratt's Veteran Services Center. 
There are also several resources in the 211 database.  
Counseling For Veterans And Their Family
تعهد مریلند به کهنه سربازان (MCV) links Maryland's service members, veterans and their families to mental health and substance misuse support. The organization helps with a variety of needs, from behavioral health to housing, regardless of discharge status or era of service.
The organization offers referral services, peer support, crisis funding, suicide prevention, training and education and weekly or bi-weekly check-ins through MCV Operation Roll Call.
Read the transcript or listen to the "What's the 211" podcast to learn more about the programs offered by Maryland's Commitment to Veterans. 
Regional Resource Coordinators work with the VA Healthcare System, community providers and nonprofits that offer assistance. 
Service members, veterans and family members can reach MCV by calling 877-770-4801. 
If you are a service member, veteran or family member and in crisis or having thoughts of suicide, call 2-1-1 and Press 1.
You can also reach out to the Veterans Crisis Line for free and confidential support.  
The 211 database also lists counseling providers throughout Maryland. Search by: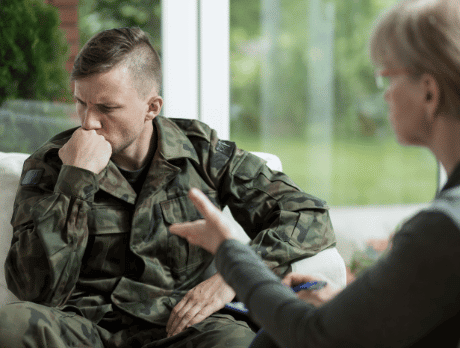 General Support
The Department of Defense funds Military OneSource, which offers individualized consultations, coaching and non-medical counseling for tax services, money management, parenting and child care, employment help, webinars, relocation deployment tools and more.  
Many Military OneSource staff members have military experience (veterans, spouses, Guardsmen, Reservists), and all receive ongoing training on military matters and military lifestyle.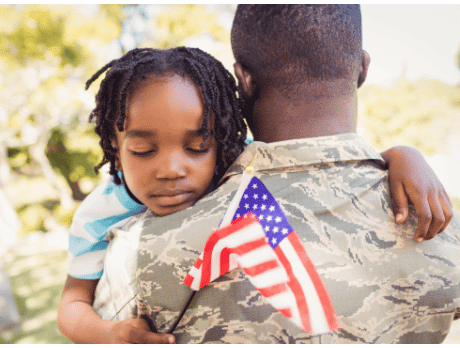 Wounded Warriors 
که در keeping with their vision of helping to "foster the most successful, well-adjusted generation of wounded service members in our nation's history," the Wounded Warrior Project has several programs designed to support the mind and body well as encouraging economic empowerment and engagement.  
Their programs are focused on assisting veterans with injuries sustained on or after September 11, 2001. In many cases, wounded warrior's family members are also encouraged to participate.   
The local office serving Maryland is in Washington D.C. and can be reached at 202-558-4301. 
Homelessness
If you are a veteran at risk of homelessness or already in that situation, get support from the National Call Center for Homeless Veterans. Trained counselors are available 24/7/365 to offer support. Call 1-877-4AID-VET (877-424-3838). They'll provide information on VA homeless programs, health care and other services.  
Locally, you can reach out to شپرد پرت. They offer housing and employment solutions for homeless veterans.  
You can also call 2-1-1 to speak to an Information and Referral Specialist.