Depression 101
It's tough to be a teenager. Teen depression is more than just moodiness. Learn about the signs and symptoms and free and confidential ways to get support for yourself or someone you love.
You are not alone in your thoughts. Dial 2-1-1 and Press 1 to speak to a professionally trained mental health and suicide prevention specialist. They're available 24/7/365.
Do I Have Depression?
There are several signs and symptoms of depression in teenagers and adolescents. While feeling sad is one symptom of depression, it's more than that. It's also feeling hopeless and worthless for more than two weeks, along with a change in doing things you used to enjoy.
Die National Institute of Mental Health suggests asking yourself these questions.
Do I feel….?
Sad, anxious, worthless or "empty"?
Uninterested in activities I once enjoyed?
Easily frustrated, angry, or irritable?
I'm withdrawing from friends and family?
That I'm not doing as well in school?
My daily eating and sleeping habits changed?
Tired, fatigued, or have experienced memory loss?
Like harming myself or committing suicide?
Your symptoms may vary from a friend or family member's symptoms. You can have a few symptoms above or just a few.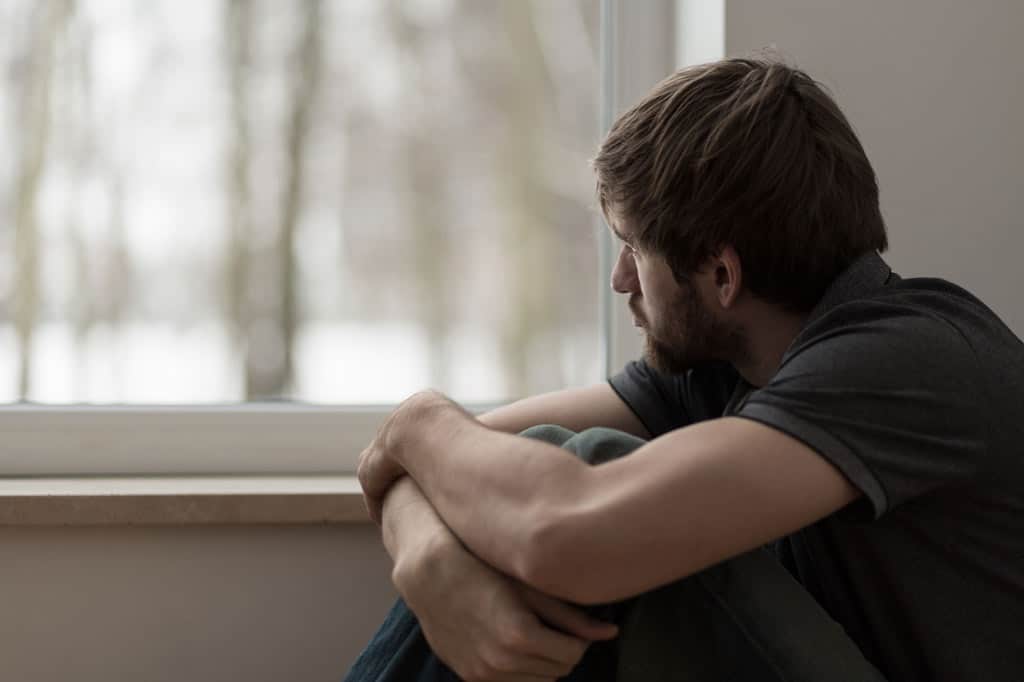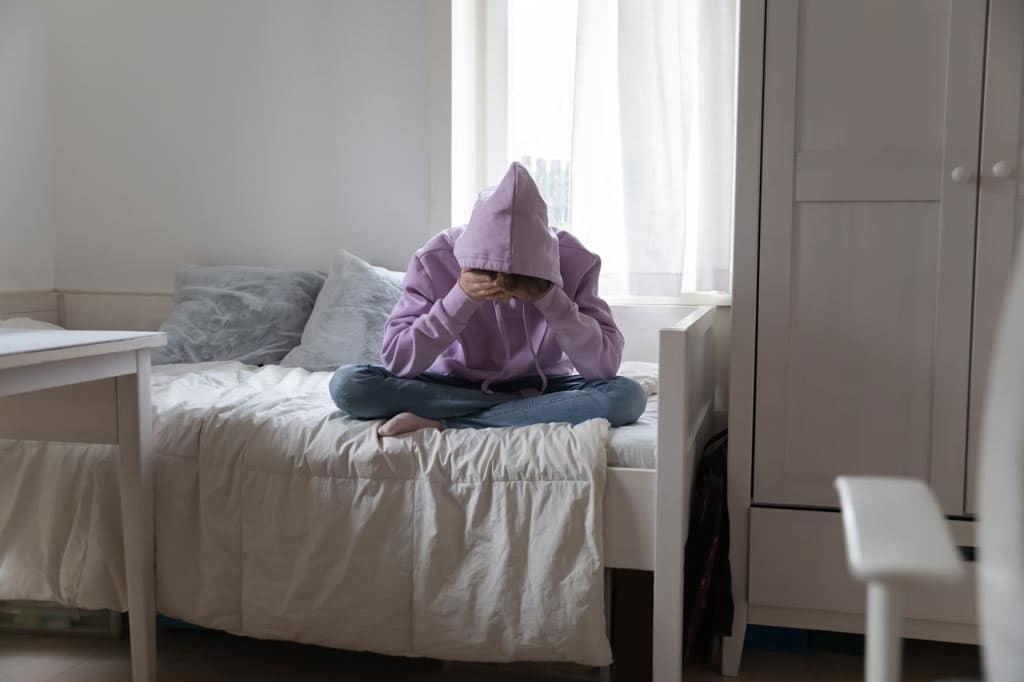 Teen Depression
It's tough to be a teenager, and the increase in social media use is linked to poorer mental health. There is a link between teens with high social media use and depression and perceived isolation. Teens who spend three or more hours per day on an electronic device are 35% more likely to have a suicide risk factor like making a plan.
High internet use and internet addiction are also linked with self-harm.
Social Media Warning Signs
Know the warning signs of psychological distress. These may include messages like:
"I can't do anything." #hatemsyself
"I hate everyone."
Another day not going to school.
Negative hashtags and emojis like #depressed and #cutting.
Talk of wanting to die, intense and urgent emotional despair, giving away personal items, saying goodbye.
Impulsive behavior.
Insomnia posts.
Confidential Support For Adults
You are not alone! Free and confidential help is available.
Dial 2-1-1 and Press 1 for immediate mental health help. You'll talk with a professionally trained mental health specialist with the 211 call center network.
If you'd like to check-in with someone weekly, 211 Gesundheitscheck, connects Maryland adults with a caring and compassionate specialist each week.
MDSindHealth/MDSaludMental provides inspirational and motivational text message support for adults. It's available in English and Spanish.
Mental Health Support For Teens And Adolescents
211, Press 1 is also available to teens and adolescents.
There is also a youth-focused text message support system available. Teens can sign up for MDYoungMinds. It provides supportive text messages. These may include resources on depression, teen and adolescent mental health and support programs.
Teens can also connect with peers who've experienced a mental health concern or trauma through the Taking Flight program.
Find Local Behavioral Health Resources
211 Maryland has a comprehensive database of local behavioral health resources. You can search for counseling, support groups and hotlines like 211, Press 1.
Search for mental health support near you.
Ways To Improve Mental Health
In addition to these free and confidential programs, you can support your mental health by talking to a trusted adult. This may be a parent, family member, guardian, teacher, school counselor or doctor.
Spend time with friends and family members.
Stay active, follow a regular sleep routine and eat healthy food.
Prevent Suicide With Mindfulness
You can also try mind-body exercises like mindfulness to help you seek out support and help when you're experiencing thoughts of suicide or feeling down. These are instructional mindfulness videos from Now Matters Now, a collection of resources focused on preventing suicide with research, resources and first-hand accounts of suicidal thoughts.
Now Matters Now provides mindfulness skills and points out that a mindfulness practice is "your worst enemy" when you have suicidal thoughts.
Remember, one-on-one mental health support is also always available by calling 2-1-1 and pressing 1.