Improved Information & Resource Search Functionality Makes it Easier and Faster to Find Local Services for Housing, Food, and Mental Health Needs
211 Maryland, the central connector to health and human services for the State of Maryland, launched today an enhanced website that serves as a one-stop resource for Marylander's most pressing needs, including food, shelter, mental health and COVID-19. With a more robust database search functionality, Marylanders' in need of critical services can easily identify resources closest to them and reach out with a click of a button. The mobile-ready website offers a one-touch connection to dial 2-1-1, text with a crisis specialist or find information to support daily living for individuals, parents, caregivers, veterans and older adults.
"With averaging more than 17,000 users on our website each month, we knew it was the right time to invest in an expanded search database and put more health and human service information at the fingertips of so many people who need a simple way to find information fast, and you can't get any simpler than remembering 211md.org," said Lois Mikkila, chair of the 211 Maryland board of directors and former director of the Howard County Department of Citizen Services. "We look forward to continuing to grow awareness of 211 Maryland and its service offerings that span our website, text messaging and dedicated hotline."
211 Maryland's website destination now features:
Expanded search functionality to quickly pinpoint the exact location of a service provider based on need and ZIP code
In-depth information about issues impacting Marylanders, including mental health, legal and tax assistance, housing, food security, family and custody, senior living and veteran affairs
Direct access to Maryland Access Point, the state's gateway to long-term services and supports for older adults
Optimization for mobile viewing and interaction
"We are extremely grateful to the Maryland Department of Health/Behavioral Health Administration (BHA) for funding our website upgrade, giving a powerful resource to so many Marylanders who can be confused by the maze of information found online," commented Quinton Askew, president and CEO, 211 Maryland, Inc. "Today, individuals and their caregivers can easily find their way to the community and government programs that can help them live better, healthier lives."
To learn more about ways to partner and support 211 Maryland, please visit www.211md.org.
About 211 Maryland
211 Maryland is the central connector to health and human services for the State of Maryland, lifting up individuals and communities by linking those with unmet needs to essential resources. As the 24/7/365 access point to vital resources that help individuals and communities thrive, 211 Maryland connects those in need through call center, website, text, and chat to support services for natural and man-made disasters, housing, food, domestic violence, aging and disabilities, tax and utilities, employment, healthcare access, and veterans' affairs.
211 Maryland is a registered non-profit 501(c) (3). To donate, please visit www.211md.org/donate.
The Maryland Information Network was incorporated in 2010 but was doing business as 211 Maryland until 2022.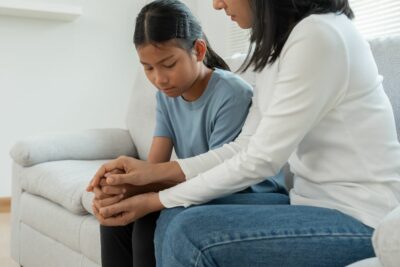 On What's the 211? podcast, we talk about the Kennedy Krieger Institute and how they support adolescenet mental health needs.
Read More >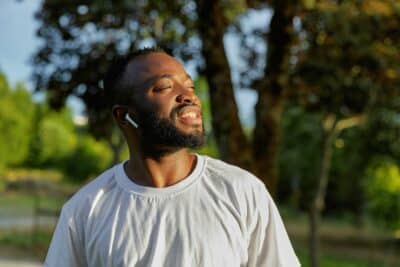 More people are talking about their mental health experiences, which is a step in the…
Read More >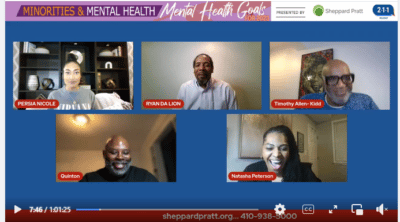 211 Maryland joined Sheppard Pratt and Springboard Community Services for a discussion on 92Q on…
Read More >