When a parent can't care for their child due to a serious hardship, it's often in the child's best interest to have a relative or close family friend care for them. That temporary living arrangement is called kinship care.
In Maryland, these temporary living arrangements can happen with or without the involvement of the local Department of Social Services (DSS).
This guide to kinship care helps Marylanders understand the available benefits and how the kinship program works in Maryland because kinship caregivers underutilize benefits nationwide.
211 supports caregivers 24/7/365 with essential needs like housing, food, or health care. Call 2-1-1 to get connected to resources, including kinship benefits.
Table of Contents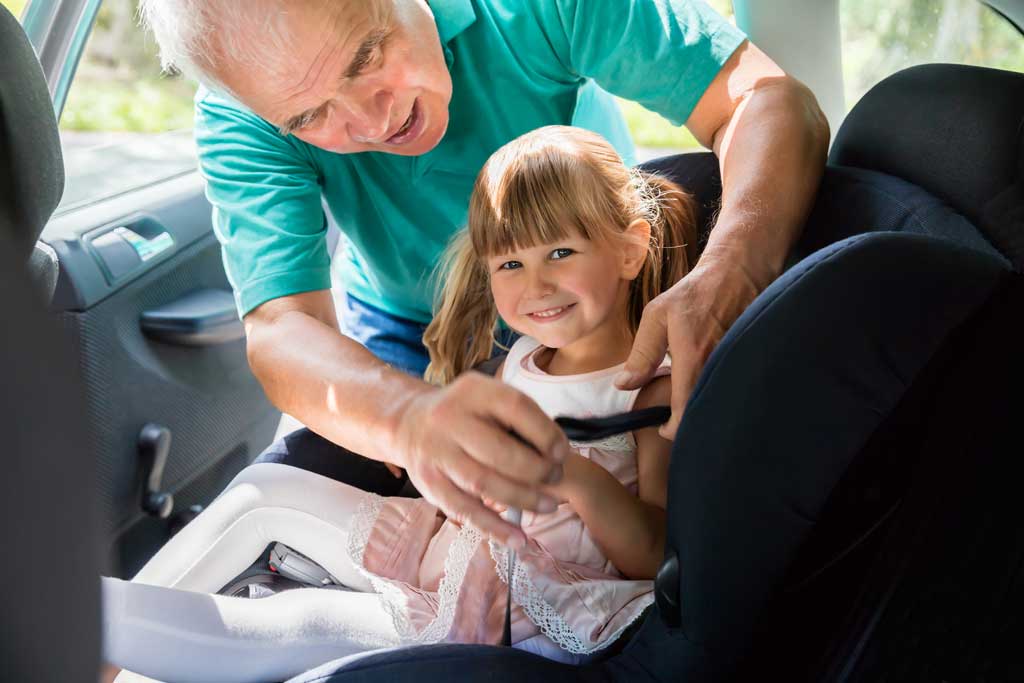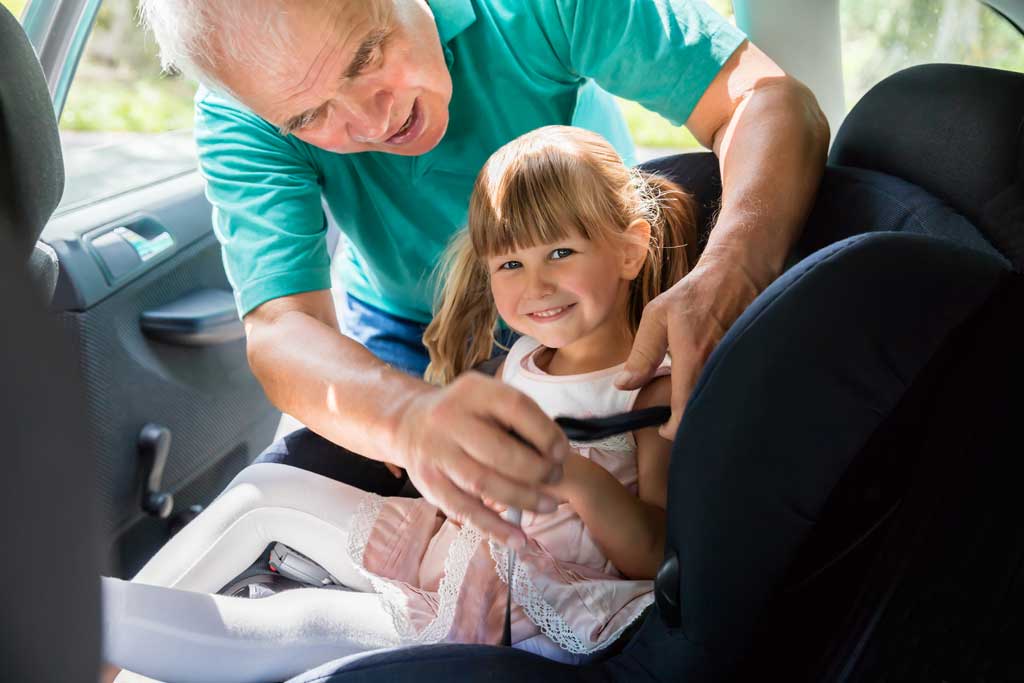 What Is Kinship Care?
Kinship care is a full-time living arrangement with a relative or an individual who has a long-standing relationship with the child or family. The kinship caregiver nurtures, supports, and protects the child until there's a permanent solution.
In Maryland, a kinship parent is defined as an individual related by blood, marriage, or adoption. The caregiver must be related within five degrees of consanguinity. That may be a grandparent, aunt, uncle, cousin or another relative.
In addition, the kinship parent can be an individual with a long-standing relationship with the child or family. That may be a close family friend, godparent, neighbor, teacher, church member, or the biological parents of a child's sibling. In these cases, the caregiver is referred to as fictive kin.
Types Of Kinship Care
There are formal and informal kinship caregivers.
With Kinship Care (formal), the local Department of Social Services places a child who comes to their attention with a relative caregiver. The relative maintains custody and provides 24/7 care.
With Informal Kinship Care, a relative or non-relative adult provides care and custody for a child due to serious family hardship. Legal custody is not required, and the child is not in the care, custody or guardianship of the local Department of Social Services.
If a mother, father or legal guardian experiences a serious hardship, they can place their child in informal kinship care. It's a living arrangement for a child not in the care, custody or guardianship of the local Department of Social Services.
The qualifying circumstances include:
Abandonment
Incarceration of a parent
Death of parents
Serious illness
Parental abandonment
Substance use
Serious illness
Active Military Duty
How Kinship Helps A Child
When a child enters foster care, the Department of Social Services (DB) will attempt to find a kinship caregiver. This is the preferred choice because it builds on existing relationships and family bonds. That familiarity with the people and environment provides a smooth transition for the child to continue developing and thriving.
Likewise, a parent may informally place a child in the care of a relative or close family friend until they can provide a safe and stable environment for the child.
This living arrangement supports the child's well-being in the following ways:
Provides stability.
Provides a safe environment.
Gives the child time to heal.
Reduces stress and minimizes trauma.
Makes it easier to adjust/transition.
Less disruptive to daily life – academic, social and emotional.
Helps the child thrive – developmentally, socially, emotionally and behaviorally.
Preserves cultural identity.
Encourages sibling ties.
Maintains and strengthens family connections.
Reduces feelings of loss and separation.
Helps the child feel like they belong as it's a familiar environment and people.
Boosts the resiliency of the child and parent.
How Do You Know If Kinship Is Right For You?
Despite the numerous benefits and the fact that it's the preferred placement for a child who can not live with their biological parents, it's not without its challenges.
Kinship care can challenge family dynamics and lead to feelings of guilt, shame, anger, distrust, resentment and loss.
The child, kinship caregiver or parent may experience these feelings and emotions.
Kinship can also challenge relationships and last longer than expected.
Before you agree to care for a relative or family friend's child, consider how kinship care may impact you.
The Children's Bureau, an office of the Administration for Children and Families, suggests you ask yourself questions like these to ensure it's the best decision for you, your family and the child:
Can you care for children that are not your own?
Are you willing to care for these children?
How will it impact your family?
Will this care negatively impact your mental or emotional health?
Will you assist in finding a permanent home for the child? That may be your home, reunification with the parents or another option.
Can you support the child's social, developmental, academic and medical needs?
Can you further the child's social and physical development?
What support will you need to ensure this care?
Your role as a caregiver will be to care for the child and support the parent during their hardship.
Get connected to resources and support to navigate and preserve the family bonds during a kinship caregiver arrangement.
Benefits for Children in Kinship Care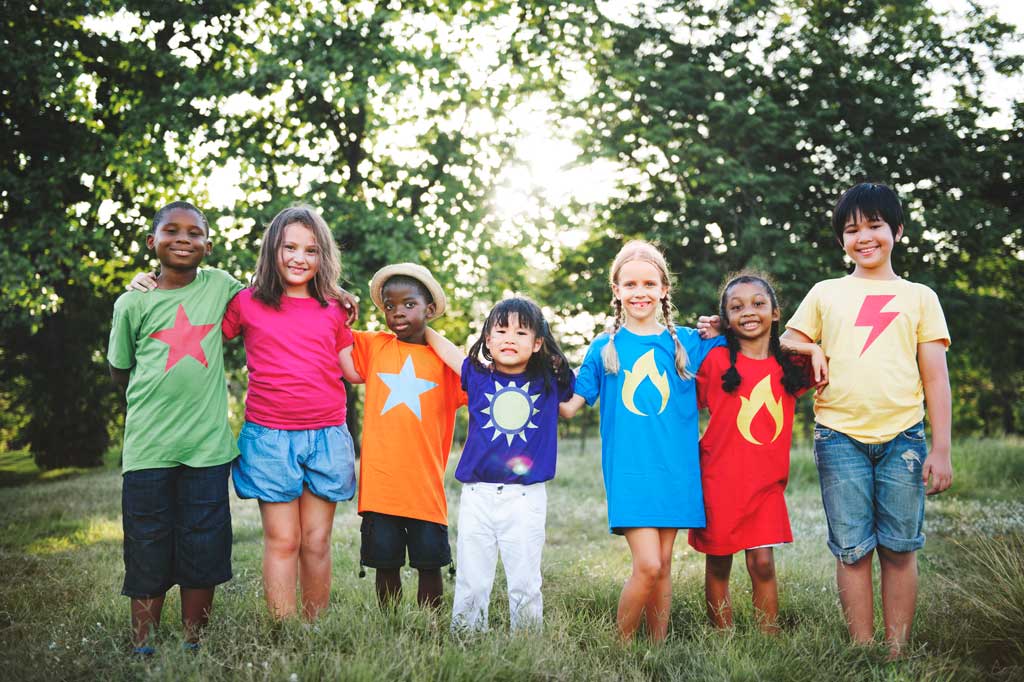 Have You Applied For Benefits?
Kinship caregivers often don't realize the children under their care are eligible for benefits.
The Annie Casey Foundation points out that 88% of kinship caregivers do not use temporary assistance for needy families (TANF), although nearly all are eligible.
Maryland Kinship Navigators can help you navigate the benefits available to kinship caregivers and provide support.  Call your local Department of Social Services in Maryland or call 2-1-1 to be connected to an information and referral specialist to navigate the available benefits and services.
Available Benefits
In Maryland, you may be eligible to receive benefits for the children in your care.
You can apply for many program benefits through the MyMDTHINKConsumer Portal or the local Department of Social Services. The programs for eligible children include:
You can also call 2-1-1 to find community resources.
MDKinCares
The Maryland Department of Human Services and 211 Maryland have a new way to connect with grandparents and relatives caring for a child whose parents are unable or unwilling to raise them.
MDKinCare provides:
Quick access to information and community resources.
Encouraging messages of support.
*Msg. freq. may vary. Data and text msg. rates may apply. Text STOP to unsubscribe. Privacy/T&C.


Health Care Affidavits
You may also need/request an affidavit to consent for health care.
The consent for health care affidavit allows the relative caregiver to get health care for the child in their care. The child may or may not be in the custody of DSS.
Shape the Future of Kinship Care
Help shape the future of kinship care support and services by participating in the kinship navigator research study by the Maryland Department of Human Services, Maryland Coalition of Families (MCF) and the University of Maryland Baltimore (UMB).
To participate, you must live in Allegany, Garrett, Cecil, Kent, Somerset, Wicomico or Worcester counties. Contact your local Department of Social Services and ask to be connected to the screening unit.
The screener will connect you with a researcher from the University of Maryland Baltimore who will enroll eligible families in the study.
During the study, you will continue receiving services through DSS or be provided a new model of care through the Maryland Coalition of Families.
You'll complete a survey about your experience four times a year. You'll receive $25 compensation each time, up to $100.
Participation is voluntary.