WIC Maryland
The Women, Infant and Children (WIC) program provides healthy supplemental food and breastfeeding support to eligible pregnant women, nursing mothers, infants and children up to age five. Maryland WIC focuses on better nutrition and a brighter future. 
WIC provides information about eating a healthy diet, food vouchers and helps connect women and children to other services. 
If you need support, you are not alone. According to the Maryland Department of Health, over half of the infants born in the United States are on WIC.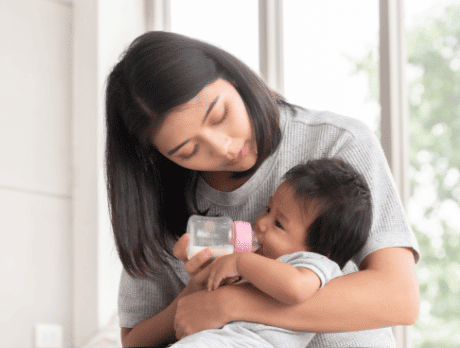 Who Is Eligible For WIC In Maryland?
To apply for WIC you'll need to meet qualification guidelines and schedule an appointment with your local WIC agency.
You can apply for Maryland WIC if you:
Live in Maryland
You are:

Pregnant
New mom (up to six months after delivery)
Breastfeeding (up to one year after delivery)
Infant
Child under five

Meet income guidelines
Have a nutritional need
If you meet these qualifications, you can get WIC benefits regardless of your employment or personal situation. You can qualify even if you're employed, unemployed, married, single, own a home or live with friends.
Moms, dads, grandparents and guardians can apply for benefits for children under age five.
Maryland WIC Application
To get started with the Maryland WIC application, you'll need to set up an appointment with your local WIC agency. 
You'll need to bring proof of household income, proof of identity, proof of your address and possibly proof of pregnancy, immunization records for your child or a referral. These are the documents that qualify as proof.
Find a WIC office near you. You can also call 1-800-242-4942 for Maryland WIC.
Due to high call volumes, you may experience a longer hold time. You can also leave a message if you get voicemail. The Maryland WIC representative may call from an unknown or blocked phone number, so answer your phone if you see that come through on Caller ID.
You can also email: MDH.WIC@Maryland.gov
211 Maryland is also available to connect you to your local Maryland WIC office. Dial 2-1-1 any time of day or night. 
WIC App
There is also a free app available to connect you to WIC benefits in Maryland. You can view upcoming appointments, food benefits, scan UPCs while shopping to see if the product is WIC approved, and find WIC store locations and WIC clinics throughout Maryland. Download Maryland WIC for Apple or Android.