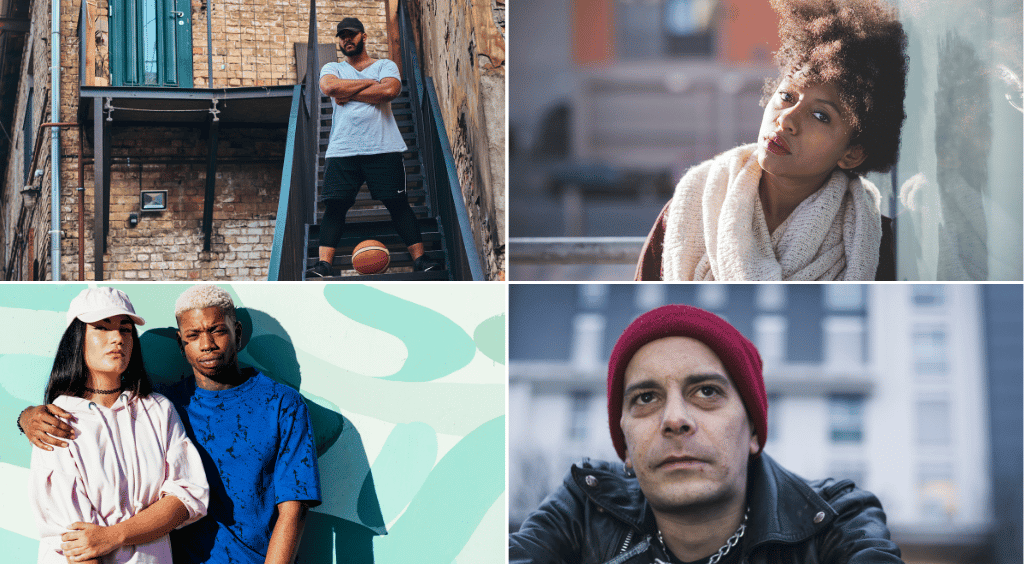 211 Substance Use Support
Help is available if you or someone you know is addicted to drugs or another substance. 211 Maryland has a comprehensive database of substance use treatment providers.
Getting help is the bravest thing you can do. Connect with 211 so you can get the resources needed for recovery:
Search for a local substance use treatment center.
Text MDHope to 898211.*
MDHope is a free and confidential texting program that connects friends, families, professionals and individuals to local opioid resources and support.
Text MDHope to 898-211 and answer the prompts for the information and resources you need, whether that's a treatment center, overdose reversal medication, safe disposal of drugs or prevention support.
211 can also connect you to information that can help:
Preventing An Overdose
If you know someone who is struggling with substance use, be aware of the warning signs of an overdose.
You can keep life-saving medication called Naloxone (Narcan) on hand to help until the person receives treatment. The medication is available in Maryland without a prescription at Maryland pharmacies and distribution points throughout the state.
If you experience someone overdosing, call 911 immediately, even if you have Naloxone.
The Maryland Good Samaritan Law protects you and the person who overdosed from certain crimes and prosecution if you are helping someone get help for an overdose.
Crisis Support
If you or someone you know needs immediate support, call or text any message to 988. You'll speak to a trained professional or chat with someone online in English or Spanish.
There are also crisis support centers throughout Maryland that can provide 24/7 care, sometimes on a walk-in basis. These centers may provide immediate help and ongoing support. You can find these treatment centers in the 211 resource database.
If you or someone you know is in immediate need of emergency help, call 911.
Disposing Of Old Medication
You can also prevent overdoses by throwing away old medication. When you have prescription drugs in your medicine cabinet, they're an easy target for someone addicted to drugs.
There are free medication disposal sites throughout Maryland.
It helps prevent substance misuse and also protects the environment.
Addiction Treatment
When an individual does not receive treatment, addiction can be deadly.
Addiction is a chronic disease, and it can impact anyone in Maryland.
There are many types of addiction. Common types include:
substance use disorder
opioid use disorder
alcohol use disorder
These diseases affect the brain. Individuals struggling with substance use may need medication and counseling to help them manage triggers and cravings.
Viewing addiction as a disease and not a moral failing is the first step in breaking down stigmas that prevent individuals from getting the help and support they need to recover.
Like other chronic diseases, such as diabetes, treatment plans can be life-saving if followed.
Types Of Treatment
Treatment addresses the cravings, triggers and other underlying health conditions.
In Maryland, fentanyl is the leading cause of overdose deaths, according to data from the Opioid Operational Command Center.
Treatment options include:
peer support
medication
detoxification
counseling
You can find these treatment options at a hospital, inpatient treatment center, outpatient treatment, recovery residence or support group.
Recovery is possible for everyone.
Be inspired by Cecil County residents who have walked this path and are in recovery.
Peer support
Maryland Coalition of Families (MCF) is also an organization that can help. MCF understands that addiction is often a "family disease" because it impacts more than the person struggling with substance use. If you have a loved one struggling with alcohol or drugs, it can lead to arguments and confrontations. It can be an emotionally charged time in everyone's life.
MCF's family peer support specialists can help your family in the following ways:
Connect you to resources and treatment options, including workshops, training and other support groups.
Teach self-care and resiliency.
Help with setting goals and action plans.
Collaborate with other agencies.
Advocate for your family.
Medication That Can Help With Recovery
Like other diseases, medication can help treat addiction. A doctor prescribes a medication and dose specific to the individual's needs.
It should not be considered trading one drug for another, as the medication is proven effective as part of a treatment program.
Doctors often use Suboxone (buprenorphine), Methadone or Vivitrol (Naltrexone). They help suppress cravings and reduce withdrawal symptoms from alcohol, heroin, and opioids. With opioids, the medications can also block the effects of the drugs.
Medication is often one part of the recovery plan.
Medication-Assisted Treatment (MAT) uses prescription medications, counseling, and behavioral therapies to change behaviors and help individuals avoid triggers for drug use.
MAT has proven effective and can significantly reduce inpatient detoxification services.
Detox
Detoxification is another option for individuals struggling with opioid, alcohol or other substance use. These programs help manage dependencies on substances.
Baltimore Crisis Response is part of the 211 call center network. They provide short-term residential detox programs that typically last 7 days. Be inspired by the success story of this 7-day detox at Baltimore Crisis Response.
Mobile Treatment In Maryland
If you don't have transportation to visit a provider or live in a rural area where access to doctors and treatment may be a concern, a Mobile Treatment Unit (MTU) may be an option that works for you.
The Caroline County Health Department drives a Recreational Vehicle (RV) to underserved rural communities on the Eastern Shore to help individuals with opioid use disorder (OUD).
Telehealth connects the individual with an addiction specialist at the University of Maryland, School of Medicine in Baltimore. Then, they can meet in person with a nurse or peer counselor who can support the individual's care in the mobile unit.
There's a similar service in Anne Arundel County called Maryland Mobile Wellness. The initiative provides a peer support specialist, nurse practitioner and registered nurse to support individuals experiencing substance use issues.
Opioid App Helps Patients With Treatment
The Center for Addiction Medicine at the University of Maryland Medical Center is testing an app to connect patients to treatment services at home. That way, patients can build coping skills and stay engaged without going to a doctor's appointment.
The ReSET (alcohol and other substances) and ReSET-O (opioids) apps provide cognitive behavioral therapy, counseling and medications for patients.
The FDA-approved app is available nationally, but only with a prescription.
Paying For Treatment
Health insurance covers substance use disorder treatment.
Your insurer can't charge more if it's a pre-existing condition.
If you're looking for health insurance through Maryland Health Connection, learn how to identify the insurer that will provide the best coverage for the medications and providers you see in your community.
Substance Use Recovery
Treatment is the first step toward recovery. It takes time, and hard work.
Every recovery path is unique.
Relapse is common. That's not a sign that they've failed in their recovery plan. They may need more support from loved ones and trained addiction specialists.
There's no timetable for how long someone will need medication. But, there is hope! Read stories of recovery or watch and be inspired.