Childhood memories, good or bad, can shape an individual's life forever. 
If you or your child needs support, call 2-1-1 and Press 1 for immediate help.  
A crisis specialist will answer your call from the 211 network of call centers. Life Crisis Center is one of these centers, supporting children to adults who experience trauma. The free, individualized care focuses on you and your life circumstance.  
What is an Adverse Childhood Experience?
Adverse Childhood Experiences (ACEs) include abuse, neglect or other household challenges that can impact one's health, well-being and opportunity.  
This type of trauma can include sexual, physical and emotional abuse. Household challenges may be violence, substance misuse, mental illness, separation, divorce or an incarcerated family member. There may also be physical or emotional neglect of a child.   
They can disrupt healthy brain development in children.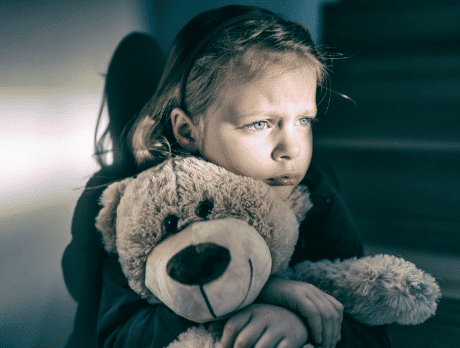 Know the risk factors
These incidents are common in Maryland. More than half of Maryland adults report experiencing at least one ACE in their life and 24% experienced three or more, according to The Maryland State Council on Child Abuse & Neglect.  
Trauma can lead to behavioral health concerns.
Take the ACEs quiz from the ACE Resource Network to determine your risk or that of your child for disease, social or emotional problems.
Building resiliency
On Episode 17 of What's the 211? podcast, Springboard Community Services talked about the quiz and how stressors affect a person's life.
Springboard Community Services is working with Harford County to build a self-healing community that reduces incidences of adverse childhood experiences. They've developed training to help children avoid these experiences.
Supporting Parents
It takes a community to prevent ACEs. Economic support, positive parenting and quality care and education are three foundational ways to prevent this trauma.  
211 supports parents with resources for housing, utility bills, employment and child care.  
Information and Referral Specialists know the organizations that can help and the qualification guidelines. They'll help you navigate the sometimes-confusing maze of health and human services to get you the support you need to keep your children and family safe.  
You can also seek out a family peer support program or other parenting support program.
Mental Well-Being Of C

hildren
Trauma can lead to stress and other mental health conditions and concerns.
According to research cited by the Centers for Disease Control (CDC), these events can affect social development, compromise immune systems and lead to unhealthy coping behaviors. 
Children may express signs of stress differently than adults. In young children, the American Academy of Pediatrics says you may see them regress on developmental milestones. They may be more fussy or irritable.  
Adolescents may experience changes in mood, loss of interest, problems with concentration or a change in appetite.  
In addition to calling 2-1-1, Press 1, you can also reach out to The Maryland Coalition of Families. They offer Family Peer Support Specialists who can help families navigate services, listen to concerns, attend meetings with the family, explain rights, make connections, provide learning and outreach opportunities. 
The service is free. Call 410-730-8267 and press 1 for immediate support. You can also contact the local peer support specialist in your county. 
MCF also offers support groups across the state for grief, substance use, peer support and more. Find a Maryland support group for parents, caregivers or young adults. 
You can also find resources for several mental health concerns like trauma, ADHD and depression in the Children's Mental Health Matters Family Resource Kit, available in English and Spanish.