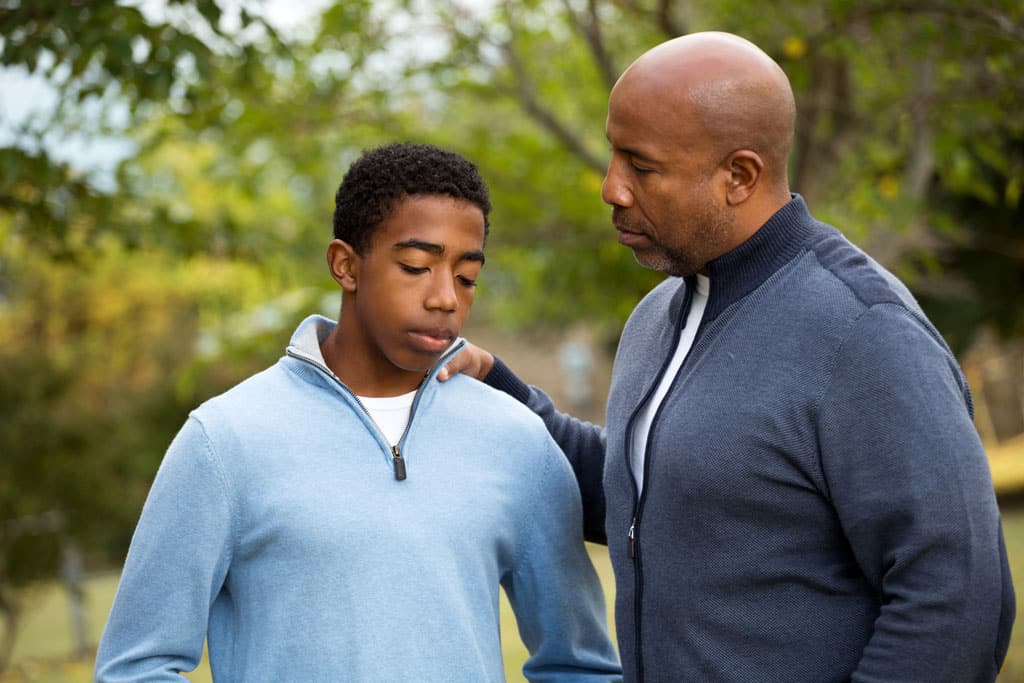 Addiction is a complicated disease of the brain. In a medical setting, you may hear addiction called substance use disorder.
While challenging to navigate these situations, getting an individual the help they need as soon as possible is critical.
Individuals may also struggle with mental health concerns or other underlying health issues. And, with drug use, there is always the risk of a deadly overdose.
Addiction can affect anyone in Maryland, regardless of age, race or profession.
You can help stop the stigma of addiction by knowing the signs of addiction and getting the individual the help they need as soon as possible.
Substance Use Disorder Signs
These are the signs of someone with a substance use disorder.
Visiting multiple doctors to get prescriptions
Changing moods or behavior
Irritability
Withdrawal from social events and activities
Financial difficulties that are unexplained
Sleeping at odd times
More frequent substance use
Stigmas often prevent individuals from getting the help they need.
If someone you know is showing signs of addiction, you can help them by providing supportive resources and encouraging them to get help.
Don't enable them by helping them with their rent or providing other financial assistance.
Also, remove old prescription drugs in your home. There are free ways to dispose of old medications so you're preventing substance use and protecting the environment.
Focus on the addiction and find treatment options in Maryland.
Recognizing Signs Of An Overdose
Drugs often contain the powerful and deadly synthetic opioid known as fentanyl. It's 50x stronger than heroin and the leading cause of overdose deaths in Maryland.
You can't see it, smell it or taste it. It's often added to other drugs because it's so potent.
If you're worried about someone and think they may have an addiction, you also should be aware of the signs of an overdose.
Signs of an overdose include:
Loud snoring or gurgling noises
Lips or fingernails turning blue
Pale/greyish skin
Unresponsive, passed out, unable to talk or an incoherent person
Limp body
Slow or stopped heartbeat
Shallow, slow, stopped or irregular breathing
Poor motor skills and coordination
Small pupils that don't respond to light or movement
Seizures
Clammy skin
How You Can Help Save A Life With Naloxone
80% of overdose deaths occur inside a home, according to a Centers for Disease Control (CDC) Vital Signs report.
40% of the time, someone else is present, according to the CDC.
Naloxone helps bystanders reverse the effects of the overdose.
Families should have the life-saving medication on hand if they know someone struggling with opioid use disorder.
You can text MDHope to 898-211 to find naloxone near you.
211 Maryland offers text message alert programs which provide region-specific resource information or provide disaster alerts. Text STOP to the same number to unsubscribe. Full SMS terms at https://211md.org/sms/ will also apply.
Where To Get Naloxone In Maryland
If you don't want the information texted to you through MDHope, there are other ways to find the closest naloxone provider in your area.
You can also visit an Overdose Response Program (ODR) in Maryland to receive naloxone. You can find the closest one here.
You can also walk into a pharmacy and get the medication without a prescription and without training. It is covered by most insurance and Maryland Medicaid. However, it may not be in stock. Inventory can vary.
Next Harm Reduction and the Baltimore Harm Reduction Coalition will also mail the life-saving medication to Maryland residents for free. The program is designed for individuals who are unwilling to get the medication in-person.
You'll need to watch a 4-minute training video, answer a short quiz, and provide information to receive naloxone. The training is available in English and Spanish. Take the training.
Maryland's Good Samaritan Law
The law provides certain legal protections when you call 9-1-1 to help an individual experiencing an emergency overdose.
If you witness a medical emergency caused by an overdose, call 9-1-1 immediately.
Maryland's Good Samaritan Law allows you to get help without fear of arrest or prosecution for several misdemeanors, including:
5-601: Possessing or Administering CDS
5-619: Drug Paraphernalia
5-620: Controlled Paraphernalia
§ 10-114: Underage Possession of Alcohol
§ 10-116: Obtaining Alcohol for Underage Consumption
§ 10-117: Furnishing for or allowing underage consumption of alcohol
It also protects you from violating parole, probation and pretrial release if the evidence of the violation was obtained as a result of getting help or providing assistance that helps save someone's life.
The goal is to help someone experiencing an emergency overdose.
You're not protected if you witness the emergency and do not help the person. Law enforcement can also conduct investigations and gather evidence as it does not apply to drug felonies or other crimes not listed.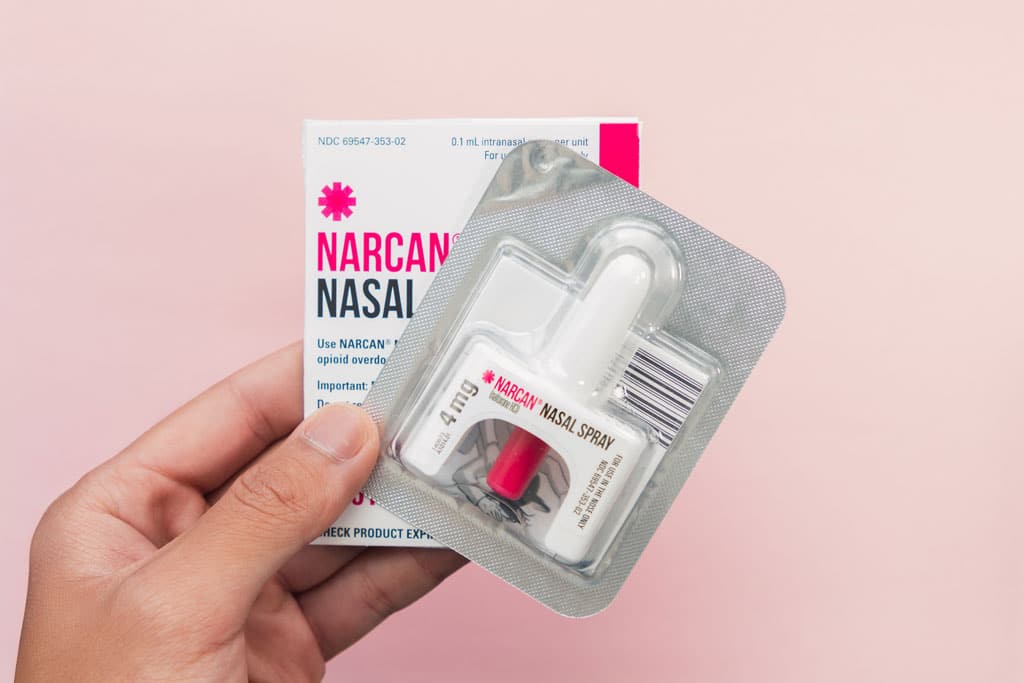 How To Help Someone Who Overdoses
Naloxone/NARCAN® immediately reverses the effects of an overdose. There's an injectable form or more commonly, a nasal spray. It's easy to use and available without a prescription.
In Baltimore City alone, it's saved more than 2800 lives.
If you have NARCAN® available, you can use it to provide immediate aid while waiting for medical personnel to arrive.
Using Naloxone
Naloxone is a nasal spray or an auto-injector that's used in the individual's outer thigh.
These are the steps to follow if you suspect someone is experiencing an overdose:
1. Get Their Attention.
Yell at the individual and ask if they need help.
2. Rub Their Sternum.
Rub your knuckles firmly up and down the middle of the person's chest.
3. Call 9-1-1.
4. Give Naloxone.
Put the nozzle tip in either nostril until your fingers touch the bottom of the person's nose.
Press firmly to release the medication.
If the first dose doesn't work in 1-3 minutes, repeat.
5. Support Their Breathing.
Place the person on their back, and tilt back their chin. Check to make sure nothing is blocking their airway.
Pinch the person's nose closed and cover their mouth with yours. Blow 2 regular breaths, then repeat with 1 breath every 5 seconds.
You can also do chest compressions if you have CPR training.
6. Help The Person Recover.
Stay with the individual until help arrives.
If the person improves, place them on their stomach with their face and head turned to the side. Put their hand under their head and bend their knees for support.
Naloxone will not do any harm if given to someone who does not have opioids in their system.
211 Maryland is a 501(c)(3) nonprofit. We accept grants and tax-deductible donations.
Over 499,000 individuals connected with 211 Maryland by phone, text or chat in FY 2021.