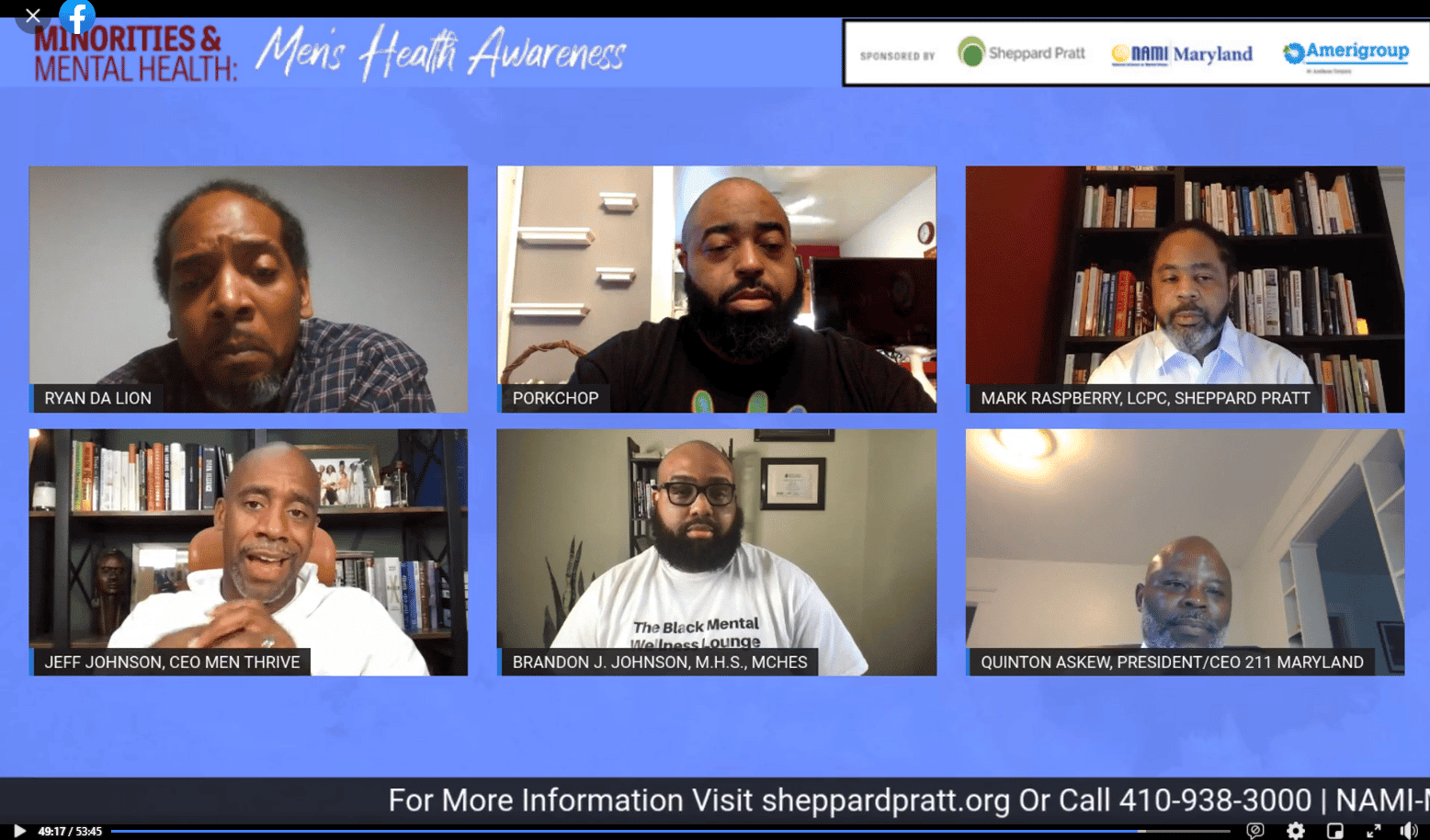 Minorities and Mental Health: Men's Health Town Hall
Radio One Baltimore hosted a virtual town hall discussion on men's health awareness hosted by Magic 95.9's Ryan Da Lion and Porkchop from The A.M. Clique.
Quinton Askew, president and CEO of 211 Maryland joined the discussion to share how 211 connects Marylanders to mental health support.
He was joined by psychotherapist, Mark Raspberry, LCPC of Sheppard Pratt; Jeff Johnson, CEO of Men Thrive; and Brandon J. Johnson, M.H.S., MCHES who works in mental health and suicide prevention and hosts The Black Mental Wellness Lounge.
211, Press 1 Mental Health Support
Quinton said, "We are a health and human services referral line for the state. By legislation, anyone can just dial 2-1-1."
For immediate mental health support, dial 2-1-1, Press 1.
It was a personal discussion, sharing ideas and support.
Askew said, "As far as the language, someone who grew up in West Baltimore I didn't understand what mental health was. Or to be able to understand these feelings. Until I got around individuals who talked that way I could understand what that was."
Listen to the full conversation.
Escape Sadness with MDMindHealth/MDSaludMental
211 Maryland supports ongoing mental health needs with inspiring and motivational text messages. Escape sadness by texting MDMindHealth to 898-211 or MDSaludMental a 898-211. Msg. freq. varies. Data and text msg. rates may apply. Text STOP to unsubscribe. Learn more about privacy, terms and program details.