211 Maryland's president and CEO, Quinton Askew, joined State Senator Cheryl Kagan on her podcast, Kibbitzing with Kagan. Kagan is the Maryland State Senator for District 17 in Gaithersburg and Rockville.
They talked about Askew's deep roots in Baltimore and his work with Howard County before coming to 211 Maryland. "I love Baltimore. It's a wonderful city. I feel like it's a hidden gem," Askew explained. "Just being able to grow up in Baltimore and be surrounded by family and friends it definitely helped to mold what I'm doing today."
Kagain asked, "What's the biggest impact the city has had on your life?"
"I think the people. Baltimore is a really resilient community. It's family oriented. It's a close-knit community, so I enjoy the people and the connections."
About 211 Maryland
Kagan said, "I suspect there are a lot of folks watching who may not have ever heard of 211 so let's do the history. What is it and why would someone call those three digits?"
"211 has been around for awhile. It's one of those hidden gems. It's been around for almost 20 years. It started as a convening with United Way of Central Maryland (UWCM). So, UWCM was a great partner in convening some of our local partners throughout the state and local call centers that provide support.
Around 2010, the FCC brought the 2-1-1 dialing code, and so Maryland was one of those states to as you know we need this easy 3-digit number to connect folks to resources.
United Way was able to convene some local call centers to say we also want to provide some support. We had the Department of Health and Human Services, which was the state arm that provided some initial seed funding to help bring this to fruition. We were able to bring three digits to the state that now provides these health and human services for anyone in Maryland.
Why would someone call?
Anyone in Maryland can call 2-1-1 if they need help finding essential resources like food, housing, child care, health care, employment, utility assistance or legal help.
Askew gave a few scenarios – someone unsure of what they need, someone looking for food, a better job, can't pay their rent, not feeling well mentally or emotionally or having trouble paying a water bill.
You can search for local resources through the state's most comprehensive resource database.
What happens during 2-1-1 calls
211 has call specialists who are professionally trained to help connect Marylanders to essential resources. They're available 24/7/365.
"We'll connect them to a resource in their community, and so whether that's the food bank in the community, whether that's someone who can provide some type of financial assistance for rent. We'll answer the call. We'll connect them to the closest resource and then make sure they get what they need," Askew explained.
Resource database
211 has a vast resource database, the state's most comprehensive.
Kagan asked how the resource database is kept up to date.
"We have these great database curators, and so these are individuals who build relationships in the community. They work with local community partners, local churches and local food banks. They really stay in touch with these individuals," Askew explained.
The database curators get updated hours, and collect information on jurisdictions served and services provided.
Community organizations can also add their services to the database and update their listings anytime.
211 Maryland Careers
Kagan asked if 211 is ever hiring.
211's career center has job postings for the nonprofit powering 211 Maryland.
Askew explained, "The 211 call center partners are independent nonprofit entities located across the state. 211 Maryland is the administrative arm, and we provide funding to these local call centers to answer the call for us and also to keep this information updated. Each of these call centers also provides employment opportunities for database curators that help to keep the information updated but also to answer the phone – to be a 211 call specialist. What a way to make a difference. So, whether your skills are in research or in social work and empathetic listening, there can be a role for you in 211."
Funding
Kagan asked about funding and how donors can support 211.
"We are lucky to get funding from our state partners. There are also great Marylanders who provide donations, as well as individuals who donate to us. We also have proud funding partnerships with other corporate entities across the state," Askew explained.
"The funding helps us to help support our call centers. To have call specialists that are available 24/7 to help us to have someone answer the phone when someone is calling. To answer a text message. We also use technology to communicate with folks throughout the community. It also helps us to pay for our phone systems and to be able to route these calls when someone is in need. The funding helps us to get caring individuals to answer this line to help support the service," Askew said.
Want to partner or donate to 211 Maryland? There are many ways to partner and provide support for the number of 211 programs and services that connect Marylanders.
Translation
211 can translate conversations into over 170 languages.
211 recently formed a partnership with the Office of Immigration to support individuals whose primary language is not English. The call centers are multilingual and can provide resources on citizenship and essential needs.
Three-digit numbers across the state
Kagan said, "So, one of the ways you and I have connected is 3-1-1 and 9-1-1. Now we have 9-8-8. So, all these three-digit numbers. How should a Marylander who is in crisis figure out when to call 9-1-1, when to call 2-1-11 and now the 9-8-8 suicide and crisis hotline?"
"No matter which number you call, there's no wrong door. Especially if someone dials 2-1-1. We'll get them to 9-8-8. We'll get them to 3-1-1," explained Askew.
9-1-1: Emergency
2-1-1: Essential needs
9-8-8: National suicide hotline
"211 is that central connector. If you call us we'll listen and make sure you get to any one of these places that you need to get to," Askew explained.
Statewide 3-1-1 initiative
"You have been a wonderful partner to me in conversations about establishing a statewide 3-1-1 system in Maryland. Why don't you talk about how that's important for 2-1-1 and why the average Marylander should care about a statewide 3-1-1," Kagan asked.
"We know folks who call 3-1-1 may also call 2-1-1. It's valuable for us to have a partnership because not only do folks need food, but they also need to know well who can support me in one of the government offices. How can I connect with one of my legislators if I have a need, whether there's a pothole or some other resource? I think it is valuable that we have these easy three-digit numbers that someone can call," Askew said.
There are six jurisdictions in Maryland that have some version of 3-1-1.
"So, there are a lot of smaller jurisdictions that don't have the resources, don't have the staff, haven't made it a priority yet, which is why going statewide makes so much sense. Hopefully, we're going to get this passed in the 2023 session," Kagan explained.
Listen to the podcast for more of this candid conversation. Kagan and Askew talk about Askew's background and love for Baltimore, his work in the community as a mentor with a nonprofit he established called Conscious Minds, what drives him and his superpower!
Twilio.org has awarded an additional $3.65 million in grants to 26 United States and global…
Read More >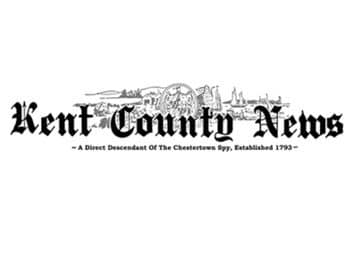 211 Maryland president and CEO, Quinton Askew, talks about its partnership with the Kent County…
Read More >