The new service, created by the Thomas Bloom Raskin Act, is the first of its kind in the U.S., providing one-on-one outreach to participants from trained and caring specialists
BALTIMORE – 211 Maryland, the central connector to health and human services for the State of Maryland, officially launched its new Health Check program on the eve of World Suicide Prevention Day on Sept. 10, to empower all Maryland residents to access weekly, proactive mental health check ins. September is also National Suicide Prevention Month. The 211 Health Check program was created by the Thomas Bloom Raskin Act during the 2021 legislative session in honor of Congressman Jamie Raskin's late son.
"Sarah and I and our whole family are gratified that Maryland is in the forefront of advancing both general mental health efforts and specific suicide prevention strategies," said Raskin. "We hope the Thomas Bloom Raskin Act will send the message throughout Maryland that we have the resources and the will to help everyone get through a mental or emotional health crisis."
The Thomas Bloom Raskin Act was introduced in the Maryland senate by Senator Craig Zucker and in the house by Representative Bonnie Cullison. It passed with broad bipartisan support.
"For National Suicide Prevention week especially, it is important for Marylanders to know that you are not alone," said Zucker, the original sponsor of the bill. "I encourage anyone who needs mental health assistance to utilize the Thomas Bloom Raskin mental health check in program. The program is here to help and to save lives."
As part of a soft launch earlier this summer, the 211 Health Check program began pre-enrollment in July. The 146 participants who pre-enrolled began receiving proactive outreach from 211 specialists on Aug. 16. Any Marylander who is feeling sad, lonely, stressed, anxious or just in need of some extra support can enroll in the program by texting HealthCheck to 211MD1 (211631). Later this fall, people will also be able to enroll by calling 211.
After enrolling in the program, a trained 211 specialist will reach out for an initial call and then once every following week. During those weekly check-ins, the specialist will also connect the participant to local mental health resources. Participants can continue receiving weekly calls until they decide to opt out of the program.
211's Health Check is one of several new services and programs to support individuals during all stages of a mental health or substance use crisis – from prevention efforts to immediate help for those in a crisis. 211 Maryland's partnership with the Maryland Department of Health's (MDH) Behavioral Health Administration (BHA) makes these services and programs available for free to all Marylanders who need mental health support.
"Our country is in a state of crisis from the pandemic as we've seen how the stressors of a loss of a job, loss of a loved one or loss of a home have created a surge in mental health needs," commented Quinton Askew, president and CEO of 211 Maryland, Inc. "These trigger moments can cause mental health issues, like depression, thoughts of suicide and increased substance use."
Mental health has been one of the top reasons people call 211 for the last five years. In the past year, 211 has received more than 18,000 calls for mental health, suicide and crisis support. The new 211 Health Check Program, created by the Thomas Bloom Raskin Act, is one of several mental health services that 211 Maryland provides:
·     211 specialists are available 24/7/365 by dialing 2-1-1 – to help connect Marylanders with local services for housing assistance, employment assistance, utility assistance and more challenges that can cause stress and strain on one's life, leading to mental health issues.
·     Through the uplifting push-alert texting program, #MDMindHealth, Marylanders can receive inspirational text messages directly to their mobile phones as regular reminders to take care of their health and well-being, and to seek help if needed. Nearly 3,000 Marylanders have subscribed to the MindHealth program. Text #MDMindHealth to 898-211 to get started. Para español, texto MDSaludMental a 898-211.
"We are laser focused on bringing to life new programs and services that can help Marylanders on their mental health journey, including the new 211 Health Check and having more specialists on staff to help address immediate concerns," said Askew. "We look forward to helping more Marylanders get the mental health support they need in the exact moment they need it."
To learn more about 211 Maryland's mental health programs, please visit www.211md.org.
About 211 Maryland
211 Maryland is the central connector to health and human services for the State of Maryland, lifting up individuals and communities by linking those with unmet needs to essential resources. As the 24/7/365 access point to vital resources that help individuals and communities thrive, 211 Maryland connects those in need through call center, website, text, and chat to support services for natural and man-made disasters, housing, food, domestic violence, aging and disabilities, tax and utilities, employment, healthcare access, and veterans' affairs.
211 Maryland is a registered non-profit 501(c)(3). To donate, please visit www.211md.org/donate.
The Maryland Information Network was incorporated in 2010 but was doing business as 211 Maryland until 2022.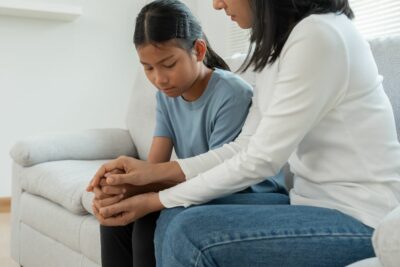 On What's the 211? podcast, we talk about the Kennedy Krieger Institute and how they support adolescenet mental health needs.
Read More >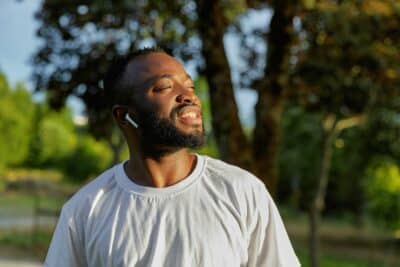 More people are talking about their mental health experiences, which is a step in the…
Read More >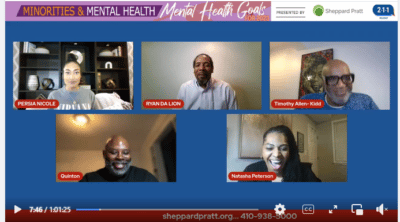 211 Maryland joined Sheppard Pratt and Springboard Community Services for a discussion on 92Q on…
Read More >