211 Maryland and RALI Maryland launch the MDHope Texting Program to support those with opioid addiction. Text "MDHope" to 898-211.
211 Maryland, a nonprofit dedicated to connecting health and human services to residents throughout the state of Maryland, is partnering with the Rx Abuse Leadership Initiative (RALI Maryland), an organization committed to finding solutions to help end the opioid crisis in Maryland, to launch the MDHope Texting Program to support those with opioid addiction. Marylanders suffering from opioid addiction and their family and friends can now text "MDHope" to 898-211 to be connected to information about opioid misuse and the services they need most.
"In my role as a legislator, I have heard first-hand the horrific impact of the opioid crisis on our residents and families in Maryland, so I am excited and grateful to see RALI and 211Maryland working together to make it easier for those suffering with opioid addiction to get the help they need," said Delegate Bonnie Cullison, District 19 Montgomery County. "I am optimistic that the new MDHope Texting Program will unite service providers and resources throughout the state under one text message 898-2-1-1 platform. I look forward to supporting the new MDHope Texting Program in any way I can and spreading awareness of this life-saving resource."
The MDHope Texting Program allows someone to anonymously reach out for information and resources by texting "MDHope" to 898-211. Service options will include:
General information on opioid use
Resources for a person concerned about someone using opioids
Resources for someone addicted to opioids
Option for professionals and service providers
"During the current pandemic, we've seen an increase in the number of opioid fatalities in Maryland, so this is one way we can provide quick and easy access to help those who are suffering with opioid addiction and the families and friends helping to care for these individuals," said Quinton Askew, president and CEO of 211 Maryland. "We look forward to our new partnership with RALI Maryland to ensure opioid services are accessible and people know where to seek help. We will continue to fight the opioid crisis in Maryland with the goal of saving lives."
Beyond sending vital information, the MDHope Texting Program provides individuals with 130 days of on-going support and affirmations as they make strides toward recovery.
"Every community is seeing the effects of the opioid epidemic. Now, with COVID-19 ravaging our state, our communities are seeing uncharacteristic increases in overdoses and fatalities due to substance misuse," said Virgil Boysaw, executive director of Drug Free Cecil, and a RALI Maryland partner. "This texting program is a new and unique opportunity to provide help and information to those who otherwise may not have reached out. Marylanders in need, as well as friends and family, shouldn't hesitate to utilize this tool."
Legislator support
Several Maryland state legislators are encouraging those who need help with opioid addiction to text "MDHope" to 898-211 through public service announcements (PSAs) that will be featured on social media and radio stations across the state. The legislators who are amplifying awareness of the new MDHope Texting Program include Delegates Joseline Peña-Melnyk, Bonnie Cullison, Shaneka Henson and Ken Kerr as well as Senator Kathy Klausmeier.
"The help provided to Marylanders by Maryland 211 is critical support. Opening up the resource line to text communication is a step forward that is sure to save lives," commented Del. Shaneka Henson, District 30A Anne Arundel County.
To learn more about the MDHope Texting Program and view the PSAs, please visit www.211md.org/md-hope or www.RALImd.org.
About 211 Maryland 
211 Maryland is the central connector to health and human services for the state of Maryland, empowering individuals and communities to thrive by linking those with unmet needs to essential resources. As the 24/7/365 access point to vital resources that help individuals and communities thrive, 211 Maryland connects those in need via call center, web, text and chat to support services for natural and man-made disasters, housing, food, domestic violence, aging and disabilities, tax and utilities, employment, healthcare access and veterans' affairs.
211 Maryland is a registered non-profit 501(c)(3). To connect or donate, visit www.211md.org.
The Maryland Information Network was incorporated in 2010 but was doing business as 211 Maryland until 2022.
About RALI Maryland
The Rx Abuse Leadership Initiative (RALI) of Maryland is a diverse alliance of more than two dozen local, state, and national organizations committed to finding solutions to help end the opioid crisis in Maryland.  The organization is bringing people and organizations together to share, learn, and work across community boundaries to help save lives, mobilize stakeholders, and provide resources.  More information is available at www.RALImd.org. RALI Maryland partners include:
Beloved Community Services Corporation
Cecil County Community Drug Coalition
Community Anti-Drug Coalitions of America
Hospice & Palliative Care Network of Maryland
Maryland Association of Chain Drug Stores
Maryland Chamber of Commerce
Maryland Fraternal Order of Police
Maryland Hospital Association
Maryland Patient Safety Center
Maryland Pharmacists Association
Maryland REALTORS
Maryland Rural Health Association
Maryland Sheriffs' Association/Maryland Chiefs of Police
Maryland State Grange
MedChi, the Maryland State Medical Society
National Alliance on Mental Illness Maryland
National Black Nurses Association
National Consumers League
National Sheriffs' Association
Pharmaceutical Research and Manufacturers of America
Professional Firefighters of Maryland
Union Baptist Church
University of Maryland Center for Health and Homeland Security
Veterans Health Council
Vets Against Drugs
Vietnam Veterans of America
Worcester Goes Purple
###
Media Contacts:
211 Maryland
media@211md.org
RALI Maryland
Beth Levine
E: beth@ralimd.org
P: 443.812.4871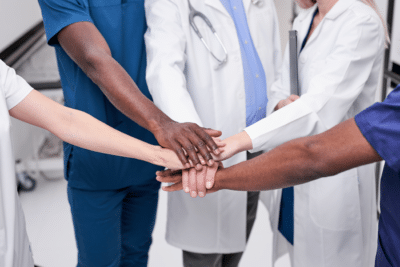 Learn about the 211 Care Coordination program and how it improves behavioral health outcomes on "What's the 211?" podcast.
Read More >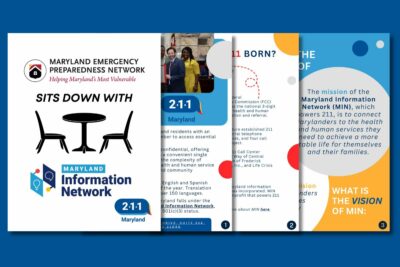 The Maryland Emergency Preparedness Network features 211 and the ways it connects Marylanders to essential needs and during emergencies.
Read More >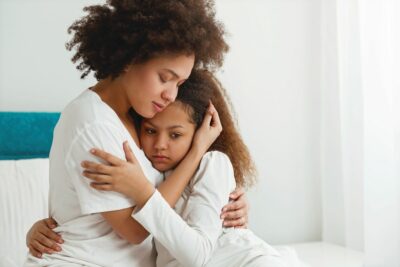 Kay Connors, MSW, LCSW-C talks about trauma-informed care, how trauma impacts childhood development, and how to get support.
Read More >