A member of 211's call center network, Grassroots Crisis Intervention Center, spoke about 211 Health Check on Maryland Peace of Mind. The conversation focused on suicide prevention programs and suicide warning signs.
Maryland Peace of Mind is a WBAL-TV mental health initiative.
Warning signs of suicide
Mariana Izraelson, Psy.D., LCADC, PMP is the Executive Director of the Grassroots Crisis Intervention Center. She said the warning signs of suicide include a person not acting like themself, isolation, not eating, changed behavior and not sleeping.
"When you see them isolating, when it is very clear that they are slowly regressing, so anyone that you would see not enjoying the things that normally they would enjoy, or basically, you know, not connecting with others, not doing the things they love, that is a very significant warning sign," explained Izraelson.
Many people who die by suicide have a mental health disorder, but not always.
If you know someone who is struggling with their mental health, talk with them.
211 Health Check
Connect individuals to 211 Health Check. It's a weekly check-in program that connects Marylanders with a caring and compassionate person. The trained professional talks with the person each week and provides resources and support.
Sign up for 211 Health Check by calling 2-1-1. Press 1 for Health Check.
211 can also help you find local free and low-cost mental health support in the 211 comprehensive resource database or by calling 2-1-1.
Talking about suicidal thoughts
While the trained professionals are always available, you should talk with friends, family members and colleagues who are struggling too. Don't shy away from the conversation.
"The most important is to ask the question. Are you thinking of suicide? Are you experiencing thoughts about harming yourself? This is something that you can share with me, and I'm here for you. That person needs to know that whoever is there for them is going to help and go through this process," Izraelson explained.
Mental health needs increase in children
She said children are also impacted by mental health, especially after the pandemic.
If you know a teen struggling, connect them with text message support.
MDYoungMinds supports teens and adolescents with messages of support. The text message program is free.
211 also connects adults with mental health support through text messages. MDMindHealth/MDSaludMental provides messages in English and Spanish.
Twilio.org has awarded an additional $3.65 million in grants to 26 United States and global…
Read More >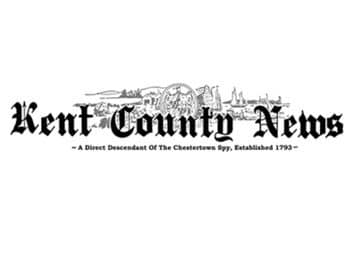 211 Maryland president and CEO, Quinton Askew, talks about its partnership with the Kent County…
Read More >